Pledging your legacy gift will cost you nothing today, but it will make an impact in the future. Your generosity will help future generations of girls to achieve their potential. If you intend to include WGHS in your Will or have already done so, please complete the online form below, so that we can thank you for your generosity during your lifetime.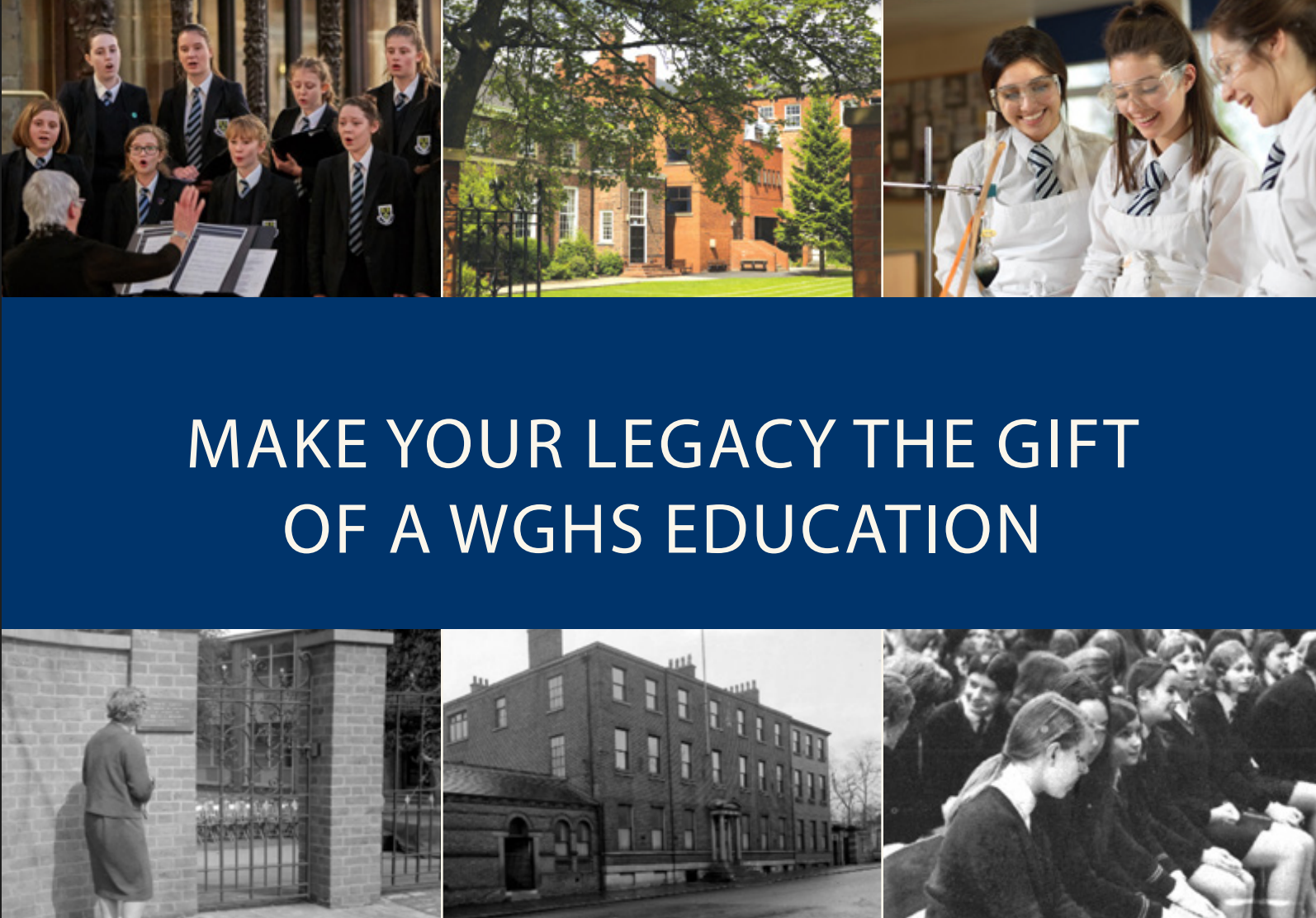 By pledging your legacy to WGHS, you become a member of the 1878 Legacy Society. Read the brochure- click on the picture above - to find out more. To become a 1878 Legacy Society Member simply leave WGHS a gift in your Will and complete the 'Make Your Legacy Pledge Now' section below to let us know.
If you would prefer to complete a paper copy of the Legacy Pledge Form, please click on the 'Download Legacy Pledge Form' at the bottom of the page.

Make Your Legacy Pledge Now- complete the form