IT'S THE WAY YOUR WILL COULD HELP US MORE THAN WORDS CAN SAY
Helping children to discover their full potential, is a wonderful legacy.
Pledging your legacy gift will cost you nothing today, but it will make an impact in the future. Your generosity will help future generations of girls to achieve their potential.
If you intend to include WGHS in your Will or have already done so, we would very much like to be able to thank you for your generosity during your lifetime.
Your Will could help in all kinds of ways.

Click HERE to read the Legacy Brochure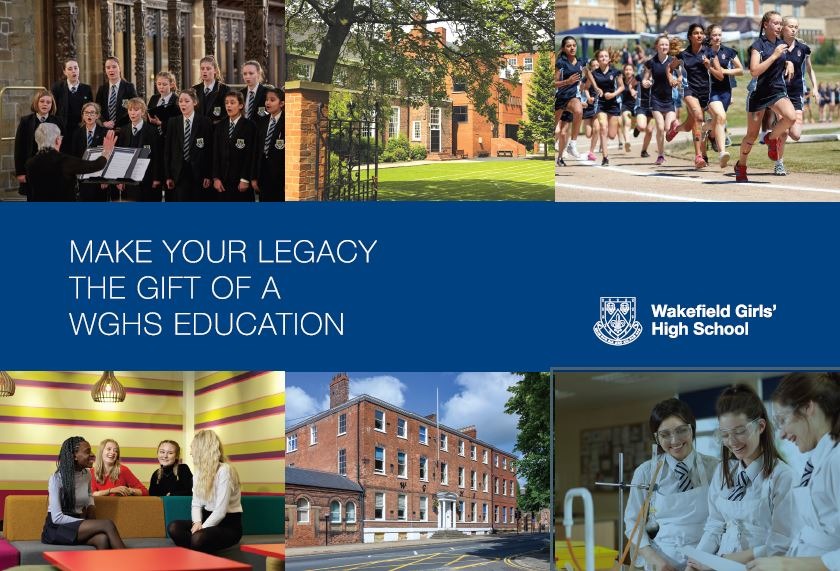 By pledging your legacy to WGHS, you become a member of the 1878 Legacy Society.
If you have already made provision in your Will for WGHS (which is part of Wakefield Grammar School Foundation Registered Charity No: 1088415), please let us know, so we can thank you for your support.

Gifts left to us in your Will may reduce any liability from Inheritance Tax and if you are considering making or amending your Will to benefit our schools and would like to discuss it, our Development Director, Catherine Worsley will handle everything in the strictest confidence.